Ok, so what the hell is going on with this community?
Everyone's like "AWW LAST POST!".
OK, anyway.

Here are some recent pictures but not from my camera,
because some whore has the plug to my camera.
And i really want it back. :)




Amanda, Elliot, and myself.
yeah i know. I dont wash my hair. its cool.


So basically,
I dont really know if I could be any happier right now.
It's cool :)

So I love my friend Jessica and she's leaving for college soon.
NOT COOL.



HAHA JESSICA'S FACE. HAHAHA.



She smokes cigars and I smoke the cigarettes on top of her car.
I love her.

We also love to get steak.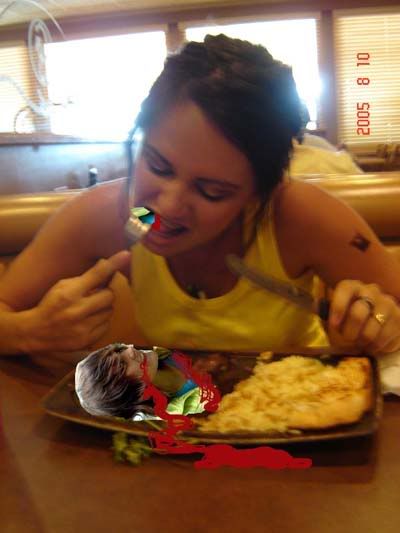 Dogs love me as you can clearly see.




hookas tight.
oh hey, cleavage.

OK BYEEEE.